Madison County Farm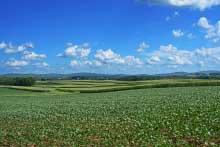 Very productive Madison County VA Farm for sale on 736+/- acres. $4,784,000
White Horse Farm
Beautiful 278+/- acre Albemarle County VA Farm and land with small vineyard, stable and amazing athletic complex. $2,500,000
Red Bank Plantation
Private 489+/- acre farm/retreat with miles of frontage on the Rivanna River. Lovely restored and expanded Virginia plantation home. $1,750,000.
Hebron Valley Farm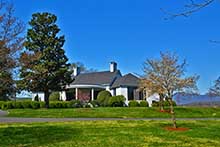 Beautiful Hebron Valley Farm on 78 acres. Nearly every room has a stunning Blue Ridge Mountain view! Robinson River frontage and lovely guest cottage. Price Reduced! $1,375,000
High Point Farm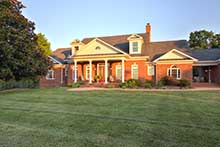 Beautiful Virginia cattle farm located in Somerset. 350+/- acres, easy one-floor living and a fabulous barn/event center. Offered at $4,450,000.
Charlottesville Luxury Home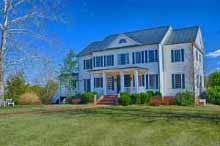 Stunning Albemarle County Luxury Home on 79+/- acres. Convenient to UVA, CHO and Charlottesville. $2,675,000
Still Ridge Farm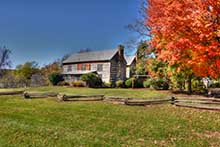 This Shenandoah Valley Farm provides the ultimate in privacy yet is convenient to Lexington & Staunton. Enjoy the beautifully crafted log home and the amazing Blue Ridge Mountain views.Price Reduced! $1,950,000
Pleasant View Farm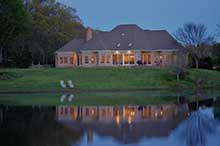 Enjoy waterfront living in this beautiful one-level Albemarle County Home. Nice hobby farm with large workshop on 91+/- acres. $1,500,000.
RiverView Farm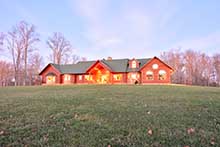 Seclusion and privacy can be yours at RiverView Farm. Just minutes from Gordonsville and Orange. 182+/- acres with miles of trails and frontage on the North Anna River. Price Reduced $1,500,000
Scottsville Farm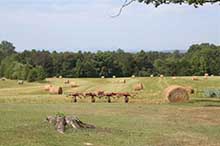 South of Charlottesville near Scottsville, you can find this beautiful farm of 127+/- acres. $899,400.
Route 151 Wine & Brew Trail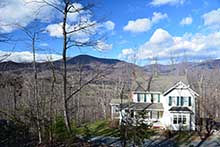 Beautiful Nelson County home with expansive Blue Ridge Mountain views minutes from Devils Backbone, Stoney Creek and Wintergreen. Price Reduced! $639,000.
Albemarle County Land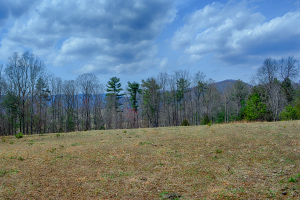 Build your new home, farm or estate on these beautiful 34+/- acres in northwestern Albemarle County. Two tax map parcels. Old farm house. All at $430,000
Hidden Pond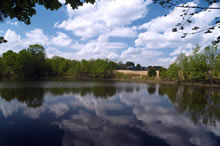 256+/- acres in Albemarle and Louisa Counties with two cottages. A great retreat or hunting property! $1,400,000.
Orange County Va Farm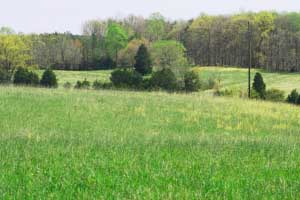 Great small farm of 90+/- acres conveniently located in Orange County, Virginia $465,000
James River Land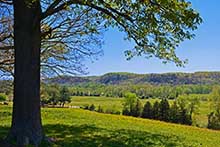 227+/- acres of prime farm land, upland forests and James River frontage for sale in Nelson County. A beautiful place to build your dream home. $800,000
Oak Grove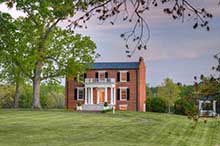 Beautifully restored circa 1854 historic home on 131+/- acres with beautiful pool complex. Located near Scottsville and easy driving distance to Charlottesville and Richmond. Sold.
Hamner Home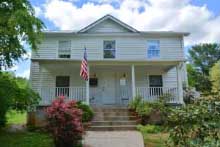 The inspiration for the TV show The Waltons, the Hamner Home in Schuyler is for sale. Sold
Shenandoah Valley Farm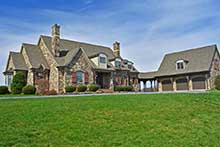 Cave Hollow Farm offers a stone manor home, six-stall stable, large riding ring, several paddocks on 192+/- acres. Sold
Green Home in Albemarle County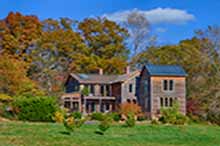 Eco-friendly Albemarle County Va Home on 31+/- acres with organic gardens and orchards. Sold
Powell-McMullan House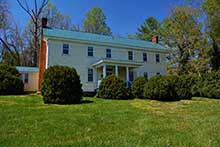 The Powell-McMullan House is located on the South River, a stocked trout stream, in the beautiful South River Valley in Greene County. Sold
Shenandoah Valley Farm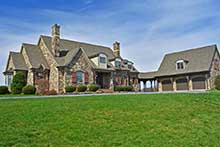 Cave Hollow Farm offers a stone manor home, six-stall stable, large riding ring, several paddocks on 192+/- acres. Sold