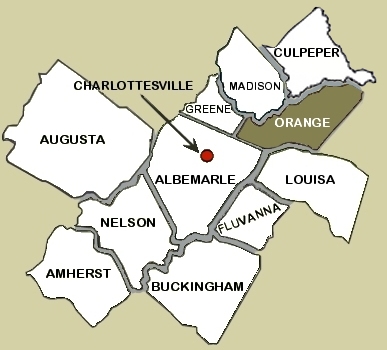 Orange County Virginia Real Estate
Orange County, Virginia is home to James Madison's Montpelier, which was recently restored to its original structure. Many festivals are held on the grounds of the Montpelier estate, two of the most popular are the Montpelier Wine Festival and Montpelier Races.
Orange County has two towns, Orange the county seat, and Gordonsville. Both towns are charming with quaint shops and exceptional restaurants. It has become very fashionable to restore the older homes that line the main streets of these communities.
If you are driving through the countryside of the Virginia Piedmont, make sure you visit the Somerset and Rapidan areas of Orange County, Virginia! In these two areas, you will see some of the prettiest farms and loveliest scenery in Virginia.
Orange County Real Estate Current Trends
Orange County Homes Sold over the Past Year
Orange County Median Sales Price for Homes
Orange County Average Sold Price to List Price for Homes
Orange County Distressed Home Sales over the Last Year
Orange County Days on Market